Our annual show and sale "Diverse Threads" at the JEA on Abercorn St. in Savannah, GA opens on Sunday, October 1 with a reception from 2-4pm. (Printable forms are on 
Meetings, etc
 page.) Call Suzy at 518-265-0514 with questions.
NEXT MEETING: October 7, 2017 TBA

Discussion of the duplicate weaving/spinning/fiberarts tools and equipment that have been donated to Oatland for sale.

MEMBERSHIP:

  * Fiber Guild of the Savannahs membership is open to all who are interested in the fiber arts: weaving, spinning, basket making, knitting, crocheting, quilting, beading, rug hooking, doll making, etc.

  * No skill level is necessary— beginners are encouraged to attend and learn. 

  * Member benefits:

    + Members are welcome to use the looms and equipment in our studio at Oatland Island for minimal cost after completing a rental agreement.  Small looms may be rented monthly to take home to use.  

    +The following fiber-related businesses have agreed to offer discounts to our member who show their membership cards:

           or in person -  10%

If you are interested in joining us... please complete the attached membership form.

MEETINGS: 

  * Day: 1st Saturday (September to June - some changes due to conflicts)

  * Time: 10:15am to 1pm (the front gate WILL open at 10am when Oatland opens)

  * Place: Oatland Island Wildlife Center, Welcome Center - 2nd floor Studio - please sign in first at front desk (directions on their website - see link above)
  * A program or demonstration is held at each meeting and a fiber-related workshop is held once a year.

  *  Spinners & others fiber artists meet informally weekly on Tuesday afternoons between 1-4pm (see Interest Groups for location)

• Newsletter distributed by email monthly

• Dues: $25 per year - students $15/yr

For more information: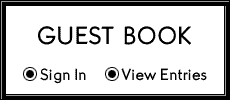 2017-2018

President -  Ruth Davidson-Fulks

Vice President - Sheryl Sloan

Secretary - Wendy Avery

Treasurer - Nel Adams

Members-at-Large - Suzy Hokanson & 

Deborah Brooks

Newsletter - Doris Grieder

Committees

Website/Facebook/Workshops 

Suzy Hokanson, Alex Formby & Wendy Avery

Programs & Workshops

 Deb Brooks & Suzy Hokanson -

Show & Sale Coordinator -  Treesa Germany

Library - Margaret Froehlich & Sheryl Sloan

Taste of Coordinator - Sheryl Sloan

Oatland Festivals - 

Equipment- Sally Kroehnk

Remembering those who have meant so much to us:

Mary Kelly

We have lost one of our very special friends: fellow fiber artist Mary B Kelly passed away Wednesday 3/16/16 in her home in Hilton Head, SC.

Mary was my hero. She has inspired and guided me since she as my painting teacher at Tompkins Cortland Community College

In central New York in the mid80s. Mary's patient, intelligent grace made me reach and grow. I was so delighted when she walked into my very first meeting with Fiber Guild of the Savannahs at Armstrong 7 years ago. I knew her instantly with her halo of white hair

and brilliant smile. What a joy it was

to renew our friendship after so many years!

Mary was spinning and weaving up until just a few months ago, finishing several of her trademark beautifully textured handspun handwoven alpaca shawl/blankets in reds, violets, oranges and turquoise to give as gifts to her family. Mary's art-filled life was a gift to all of us. Mary traveled around the world sharing her passion for the Goddess Figure which appears across cultures in traditional needlework. I've attached a link to an article about Mary's work:  
http://womenandmyth.org/2011/06/goddess-women-cloth-mary-kellys-keynote-presentation/
Our guild was so fortunate to have Mary as an active member sharing her passion for the fiber arts with her effervescent smile. We benefited from many presentations Mary gave of her world-wide adventures and affiliation with WARP (Weaving a Real Peace) and Mayan Hands, a free trade organization with handwoven goods from Central America.  

Mary left her bold and beautiful mark, not only on our guild, but on the lives of people she met all over the world. She was a treasure!

Edna Mae Scott:

Many of us may not have know her since she had not attended in a number of years, but she and her husband loved the guild and it meant a great deal to them and their lives over the years. Edna Mae of Guyton, GA was born on June 15, 1925 passed away quietly April 25, 2015 at her residence. Mrs. Scott was a homemaker, gardener, fiber lover, and mother. She enjoyed the flowers more than the gardening, sewing, cross-stitch, basketry and weaving. She was a native of Emanuel County and lived in Guyton, GA for over 50 years. She was predeceased by her husband George G. Scott who was also remembered fondly by the members of the guild as a weaver and wood worker. He single handedly built two looms for himself and his wife Edna. Minnie Lee Bell, one of Edna's daughters, contacted me about giving a loom to the guild as part of her parent's​

Harris Kandel Lentini

Our dear friend Harris passed away September 18, 2013. You will be sorely missed, Harris. You were an inspiration to us all!

BOOKS showing the process of creating Oatland's Mighty Oak fiber art installation are $15 and a set of 6 beautiful NOTECARDS of the finished installation are $10.They are available in the Oatland Island Wildlife Center gift shop or

Download the pdf to print or

click on the image to view.