Membership:

  * Open to all who are interested in the fiber arts: weaving, spinning, basket making, knitting, crocheting, quilting, beading, rug hooking, doll making, etc.

  * No skill level is necessary— beginners are encouraged to attend and learn. 

  * Member benefits 

Members are welcome to use the looms and equipment in our studio at Oatland Island for minimal cost after completing a rental agreement.  Small looms may be rented to take home for use.

The following fiber-related businesses have agreed to offer discounts to our member who show their membership cards:

           or in person -  10%

If you are interested in joining us... please complete the attached membership form.

Meetings: 

  * Day: 1st Saturday (September to June - some changes due to conflicts - see left)

  * Time: 10:15am to 1pm (the front gate WILL open at 10am when Oatland opens)

  * Place: Oatland Island Wildlife Center, Welcome Center - 2nd floor Studio - please sign in first at front desk (directions on their website - see link above)
  * A program or demonstration is held at each meeting and a fiber-related workshop is held once a year.

  *  Spinners & others fiber artists meet informally weekly on Tuesday afternoons between 1-4pm (see Interest Groups for location)

• Newsletter distributed monthly.

• Dues: $25 per year - students $15/yr

For more information: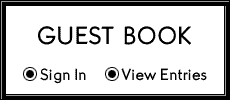 2015-2016

President-  Sally Kroehnke

Vice President - Deborah Shealy

Secretary - Sue Diaz

Treasurer - Gerry Klock

Members-at-Large - Sheryl Sloan & 

Suzy Hokanson

Newsletter - Doris Grieder

Website/Facebook/Workshops -Suzy Hokanson

Show & Sale Coordinator - Jody Wigton

2015-2016 Schedule

September 9/12 - What We Did that was Fiber-related over the Summer - note change of date

October 3 - Jody and Donna? Painting on Fabric

October 4 -Ossabaw Indigo Dye Day with Donna Hardy 

more information coming soon

November 4 - Indigo: Recap of the workshop by participants and History of Indigo

November 21 - Oatland's Harvest Festival

December 3- Making Fibery Holiday Items and Dish to Share

January 9- Roc Day and Your Trash our Treasure Exchange and Yarn Share

Sat and Sun in Jan & Feb - Taste of... Workshops

February 6 - Mary Bass - creating balloon bowls

March 5- Margo Duke Beaufort fiber artist - presentation of her work in felting and eco dyeing

Sat. 3/12 & Sun. 3/13 - Eco Dyeing Workshop with Margo Duke

April 2 - Doris Grieder - Embellishing: the Decision-Making Process Behind it

Sheep to Shawl moving to April Date TBD

May 7 -Fiber fairies and gnomes to offer for sale to benefit Oatland's Fairy & Gnome Festival - Nel -Knit gnomes Suzy -fleece fairies 

Our Annual Show & Sale - place TBD- 

theme... COLOR! 

June 6/4 - Summer Dye Day​

- - - - - - - - - - - - - - - - - - - - - - - - - - - - - - - - - - - - - - - - - -

Oatland's Mighty Oak - Fiber Art Installation

The video and narrative on the KickStarter page does a great job explaining our project. Please check it out.  

(see more pics 

September - June... Come to our Oatland fiber studio every Thursday from 11am-4pm to work on the Oatland Mighty Oak project. Spinner meet there on the 1st, 3rd, and 5th Tuesday afternoons.  Spinners will also be at UnWind the 2nd Tuesday and the Frayed Knot on the 4th Tuesdays.

SCHEDULE of MEETINGS and  EVENTS

ALL MONTHLY MEETINGS WILL BE AT 

OATLAND ISLAND WILDLIFE CENTER 

in the WELCOME CENTER 

September through June - at 10:15am unless announced. 

The gate at Oatland does not open until 10am.

Our dear friend Harris Kandel Lentini passed away September 18, 2013. You will be sorely missed, Harris. You were an inspiration to us all!

A summary and images from May 2014 Fibers! Glorious Fibers! Show and Sale at Honey Horn on Hilton Head are on the Activities page.
Previous 2014-2015 programs:

Sat. September 6 - 

Ruth Fulks and Vicki Smith Hammond brought some of their antique sewing machines for a presentation on history of sewing machines and care and use of antique machines. AND members were asked to bring things to share with us of what they created with fibers over the summer. 

Sat. Oct 4 -  

Doris Grieder demonstrated how to crochet a wonderful beaded necklace or bracelet (great Holiday presents!). She brought precut Ladder (Trellis yarn in a variety of colors with matching beads. These kits are available from $8 to $10, depending on the beads. A special stringing needle was included. You will need a crochet hook size K or J, larger if you want the beads to be more spaced.

If you have ladder or ribbon yarn at home and would like to use it, please bring size #6 or #2 matching beads with you. You will need about 250 to 300 beads for a necklace. JoAnn, Michael's and AC Moore have these size beads available.

Sat Oct 11 - 

Fiber Guild of the Savannahs

 Indigo Dye Day at Ossabaw Island 

with Donna Harvey 

 $50 for FGS Members and $75 for non-members (which includes a membership for a year.) plus $35 round trip boat trip to and from Donegal Marina at the Landings to Ossabaw Island. Bring a bag lunch and yarn and or fabric to dye in the indigo vats. More information to below in the flier.  
http://www.seaislandindigo.net 
Sat. Nov 1 - 

Sally Kroehnke gave us a presentation on absorbancy and burn testing

Sat. Nov - 

Oatland Island Wildlife Center's annual Harvest Festival

Sat. Dec 6 - 

Holiday Party - brought dish to share & something for our handmade gift exchange - made Paper Ornaments - led by Sally Kroehnke -bring your own ideas, too

Sat. Jan. 3 - 

Roc Day Your Trash My Treasure Swap items and learn to spin

Sat. Feb 7 - 

'Different Ways to Print on Fabric' by Jody Wigton

Saturdays and Sundays in January and February

TASTE of... the FIBER ARTS workshops...

Sat. Mar 7 -

 "BAG" Day, bring bags, purses and clutches you have made or bought and ideas on how to create your favorite bag. We will share the different techniques used and how we can create the pattern using other techniques.

Sat. Mar 14 - 10-4

Oatland Island Wildlife Center's annual 

Sheep to Shawl Festival

Sat. Apr 4 - 

Vicki Hammons - sketching embroidery.​free motion quilting/ thread.  Members brought their items for our Show & Sale. See info below...

Fri. May 1-Sun. May 3 - 10-4

Weaving/Dyeing Workshop with 

Kathrin Weber aka Blazing Shuttles 

Sat. May 2 - Seeing Color in Everything - 10-noon

During our regular meeting, which was open to the public, Kathrin Weber nationally known dyer and weaver gave us a color-full presentation. Kathrin enjoys the flow of colors as she combines dye colors to make a full color palette for the yarn she dyes and the fabrics she weaves. 

May 8-29, 2015

FIBERWORKS: 

annual Show & Sale of the 

Fiber Guild of the Savannahs 

at SPACE Gallery - Savannah

  May 8 - Opening Reception - 5-7 with demonstrations

EXHIBIT was OPEN - 9am-5pm Mon-Fri.

  Wed. May 13 & May 20-11:30-12:30 demonstrations

  *Mon. June 1 - pick up items at SPACE 9:30-5pm*

Sat., June 6 -

Members brought yarn and fibers & fabric to dye. They also enjoyed a dish to share for our year end picnic.